Accessibility Quick Links
Use the space bar to play and pause the carousel. Use the left and right arrows to move between carousel items. The carousel stops when not in focus.
Trade stocks and options Item 1 of 5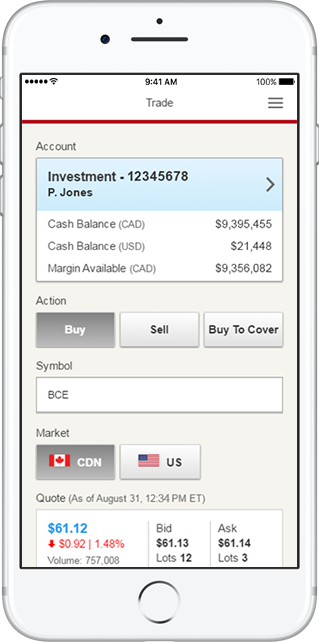 Trade stocks and options
Buy and sell equities, ETFs, and options on-the-go, which means never missing an opportunity. Plus, pay just $6.95 per equity and ETF trade, or $6.95 + $1.25 per option contract1, placed using our mobile platform.
Monitor your investments Item 2 of 5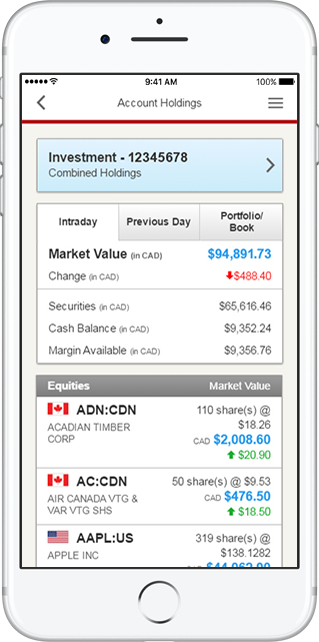 Monitor your investments
Know exactly how your investments are performing with detailed information, including intraday and daily change values, Book Values and total gains or losses.
Stay informed Item 3 of 5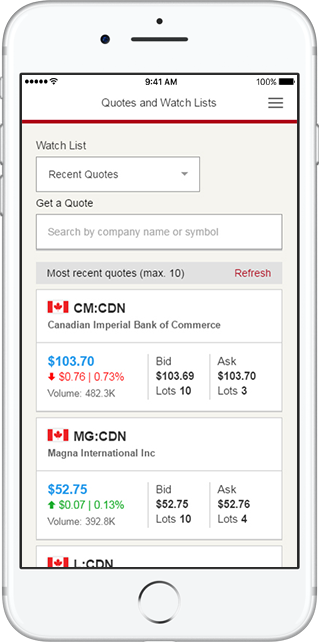 Stay informed
Make informed decisions on the go! Use customizable and interactive charts to identify trends and trading opportunities, monitor stock prices with Quotes and Watch Lists, and more.
Transfer funds Item 4 of 5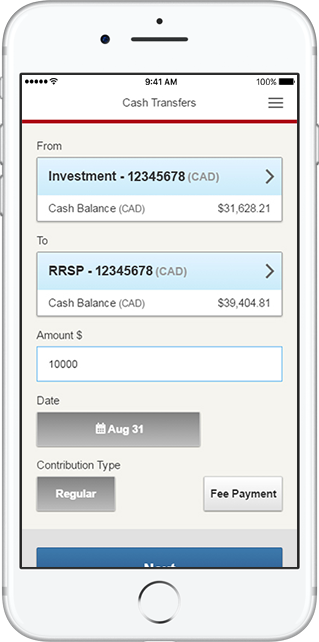 Transfer funds
Easily and securely transfer money between your CIBC Investor's Edge account and bank account, and check the status of your transfer.
Review your transaction history Item 5 of 5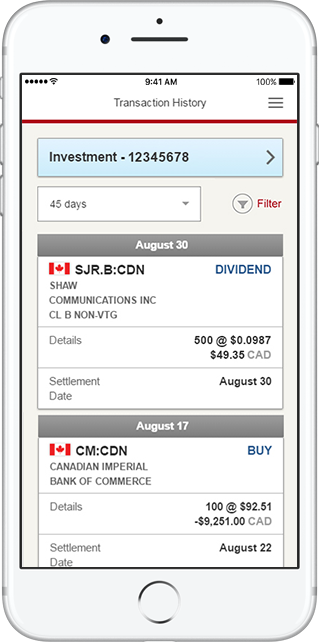 Review your transaction history
Review your transaction history and search for past transactions based on specific criteria, including transaction type, security type and symbol.
Ready to get started?
To use the CIBC Mobile Wealth App, you must first be registered for online access.