Accessibility Quick Links
Call us
Monday to Friday
8:00 am to 8:00 pm ET

Toll-free: 1-800-567-3343
Greater Toronto Area: 416-980-3343
Self-Authenticate: You can enter your CIBC Investor's Edge online User ID and sign-on password to confirm your identity.
Chat with us
Monday to Friday
9:00 am to 6:00 pm ET
Subject to agent availability.
Please call us for help with specific account, password or trade-related inquiries.
Email us
Please call us for help with specific account, password or trade-related inquiries.

Asian language services
With our Asian Trading Desk, you can get support in Mandarin and Cantonese.
Monday to Friday
8:00 am to 8:00 pm ET
Toll-free: 1-888-366-6888
Mail
CIBC Investor Services Inc.
Attention: Client Satisfaction Department
800 Bay Street, 2nd Floor
Toronto, ON
M5S 3A9
More ways our client service sets us apart
A warm welcome
Our account open specialists are here to provide you with a first-class experience.
Password support anytime
A CIBC representative can help you reset your password anytime.
Toll-free: 1-800-567-3343
Feedback resolution commitment
At CIBC Investor's Edge, our goal is to respond to all client feedback effectively and efficiently. We're committed to listening to you and resolving all issues that come to our attention.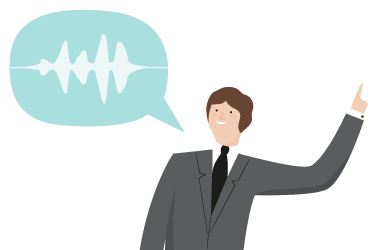 Use your voice to identify yourself
Your voice is unique, and our voice biometrics system takes those unique characteristics to create a voiceprint that can be used instead of a password when you call us. Like a fingerprint, it can't be replicated, which means you can be confident that it is secure.

For information about the service of legal demands, family support orders and provisions, and Canada Revenue Agency demands in Canada, contact one of our designated offices.
Ready to get started?
Contact us today and let us help you achieve your financial goals.