Accessibility Quick Links
Learn
Fundamental Analysis
Get guidance from expert analysts. These reports will help you assess the potential risks and rewards associated with investments in
common stocks.
Research reports are an invaluable tool for anyone working on their investment portfolio. Each report gives an in-depth analysis of a company or industry, offering guidance on how you might choose to invest or perhaps not invest. When taken advantage of, these reports can play an important role in building your confidence as an investor.
What is covered in an equity research report?
CIBC World Markets equity research reports analyze approximately 345 stocks across every industry in Canada. In addition to investigating factors that might affect the outlook for a specific company or industry, our analysts share insights about the past performances of certain stocks. They also attempt to predict the stocks' futures.
Each report assigns a rating, suggests a target price and highlights key risks associated with an individual stock. These are all key factors in making informed investment decisions.
Research reports are a useful tool for every investor — whether you have years of experience or you're new to investing. The equity research conducted by analysts that you'll find in these reports will help you assess the potential risks and rewards associated with investments in common stocks.
And since analysts regularly follow the industry, talk to management, do primary research and speak to many stakeholders of various companies, their insights are invaluable. Such expert analysis can help you better understand a company and its competitive dynamic in the short and long term.
Key financials and interpreting the information

you want
To understand what moves stocks, you must first understand which key metrics market participants watch most closely. For example, while banks trade on earnings, many resource stocks trade on net asset value (NAV), or cash flows.
Research reports focus on the metrics that affect the valuation of the shares. So by simply reading where the analyst's focus is on a given stock, investors can gain a better grasp of catalysts.
The front page of every company report has many useful metrics, including changes to the company's outlook, its valuation and any relevant estimates. This is, of course, in addition to the text that explains the reason for the report in the first place.
Understanding equity ratings
Research report ratings are based on a relative ranking system in which each analyst rates stocks against their particular coverage universe (such as the list of stocks they've been assigned to cover in their analysis).
Here's a quick summary of what each rating means:
Outperformer: Stock is expected to outperform similar stocks in the coverage universe over the next 12 to

18 months

Neutral: Stock is expected to perform in line with similar stocks in the coverage universe during the next 12 to

18 months

Underperformer: Stock is expected to underperform similar stocks in the coverage universe during the next 12 to

18 months
You'll find the ratings on the front page of each report. The rationale for the rating is discussed throughout the report and in the conclusion.

Analysts don't revise stock ratings too often. Ratings are intended to reflect a 12- to 18-month outlook on the shares, which by definition doesn't change very frequently.
Having said that, upgrades and downgrades are a powerful signal of an upcoming change in opinion. This can be influenced by what we're hearing in the news or even just a change in the macro environment. So it's a good idea to also be aware of these potential factors.
How to find

analyst reports
You can find CIBC World Markets Research Reports in the "Quotes and Research" section once you've signed on to your Investor's Edge account.
If you want to do an advanced search, follow these steps:
Tip: You can also find various reports by selecting the "Reports" tab while you're browsing Stock Centre.
Research reports — a

useful tool
So as you're building your investment portfolio, don't forget to take advantage of the various research reports compiled by our expert analysts. These reports are one of the many useful tools and informative resources provided by Investor's Edge to help you make smart investment decisions on your journey to reach your financial goals.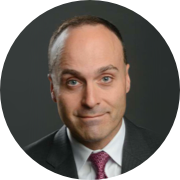 Created by
Robert Sedran
Senior Vice President, Enterprise Strategy, Planning & Corporate Development at CIBC